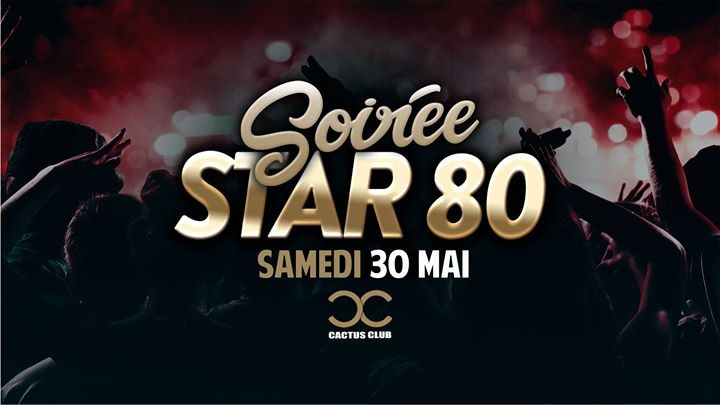 🎵🎵 Samedi 30 Mai 2020🎵🎵
La soirée STAR 80 by Cactus Club.
Redécouvrez tous les plus grands tubes qui vous ont fait vibrer dans les années 80.
Préparez-vous à danser sur des morceaux comme :
Born to be alive, Confidence pour Confidence, Boys, Oh les filles !, simple minds, dépêche mode, Le Jerk, Femme Libérée, Nuit de Folie, Plus près des étoiles, Africa, C'est la ouate, ABBA, Besoin de rien envie de toi, On va s'aimer, cool and the gang, born to be Alive, Billie Jean, Macumba, Joue pas, Les brunes comptent pas pour des prunes, En rouge et noir, Sweet Dreams, Le géant de papier… et bien d'autres…
Retrouvez Dj Phil Harlet aux Platines.
➖➖➖➖➖➗➖➖➖➖➖
Parking Gratuit toute la nuit
Tenue Correcte exigée
Entrée : 5€ / pers
➖➖➖➖➖➗➖➖➖➖➖
Adresse : Boulevard du Souverain 147 – 1160 Auderghem
Réservation de tables : laurent 0475 28 41 24